The Linnean Society was founded on the library, manuscripts and specimen collections of the Swedish taxonomist Carl Linnaeus (1707-1778), who devised the "binomial nomenclature"system of classifying biological organisms.
Images from Linnaeus' collections and correspondence, including the Herbarium, are available online at the Society's web site.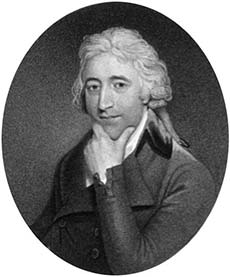 Society founder James Edward Smith (1759-1828), another pre-eminent British botanist, purchased Linnaeus' collections from his widow, so the material could be preserved, studied and enjoyed by future generations.
Works by and about both men can be found by searching the library's circulating, digital and History of Science collections.